Our Story
From the "breath of the factory" to shoes that speak of the future
Giano, or Janus, is the god of beginnings, the divinity with two faces, one looking to the future, the other the past.
There could be no better name for our company. Our name tells the world what we have been and what we continue to be.
It speaks of our origins, of artisan knowhow and our passion for a trade that is our whole life. But there's also our ability to look ahead, imagine what the world of footwear might be in the future.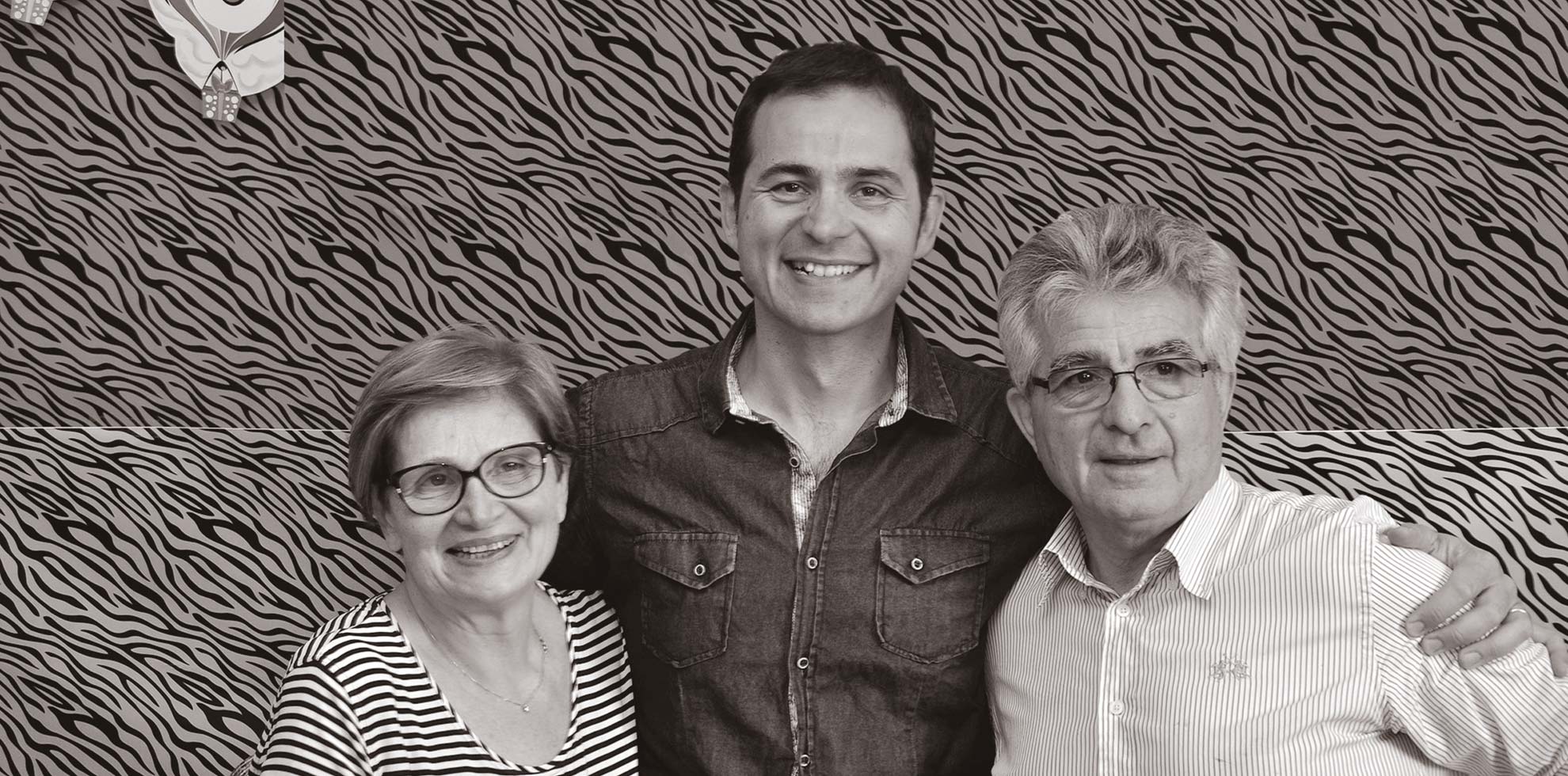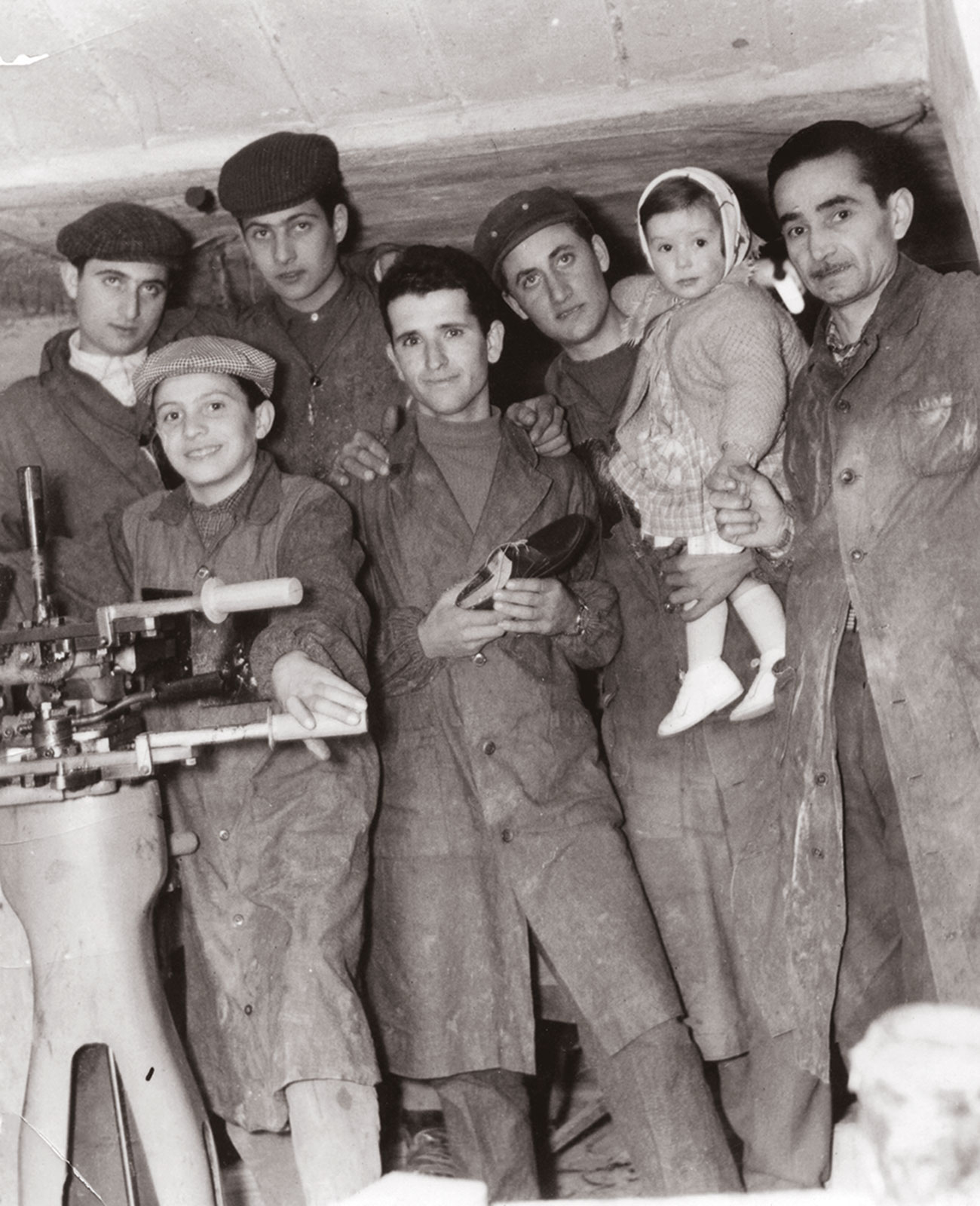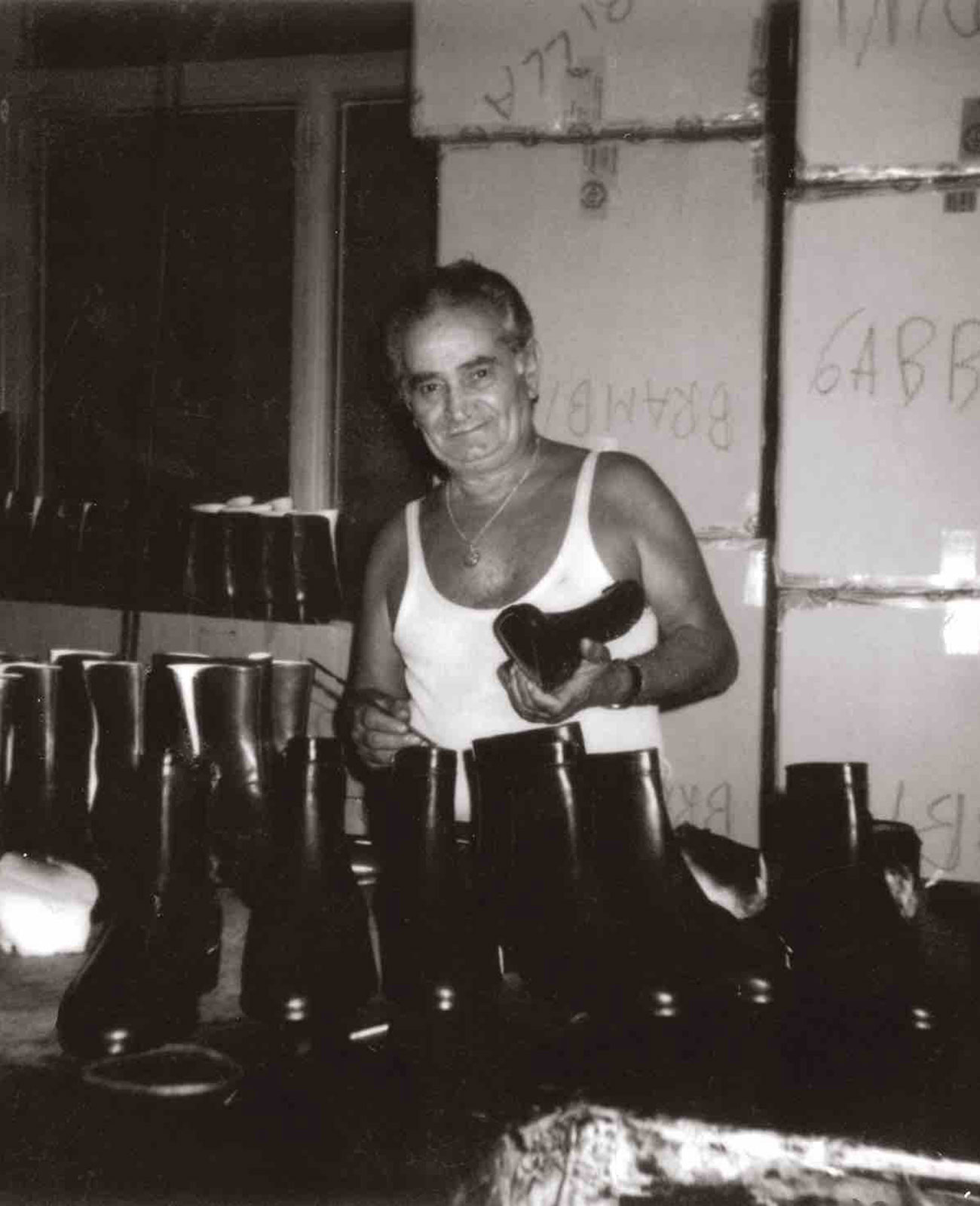 THE ORIGINS
Umberto's artisan shoes
Umberto Intorbida was the founder of an artisan company which initially bore the name of his daughter Pina.
The postwar period saw the start of the adventure of this young shoemaker, who realised that shoes were his trade.
He knew how to make them to measure, beautiful and lasting; and he was soon joined by other workers.
THE 1960s
Otello's approach to business
The business grew and, with the arrival of Pina's husband Otello Panicci, came a new dynamism.
The company moved out of the town to larger premises and changed its name to Leicester, and later Cardigan, British inspiration to suggest a product range more in tune with the times.
Economic boom and bust alternated in those early years, as the competition became ever fiercer, even though the market was growing.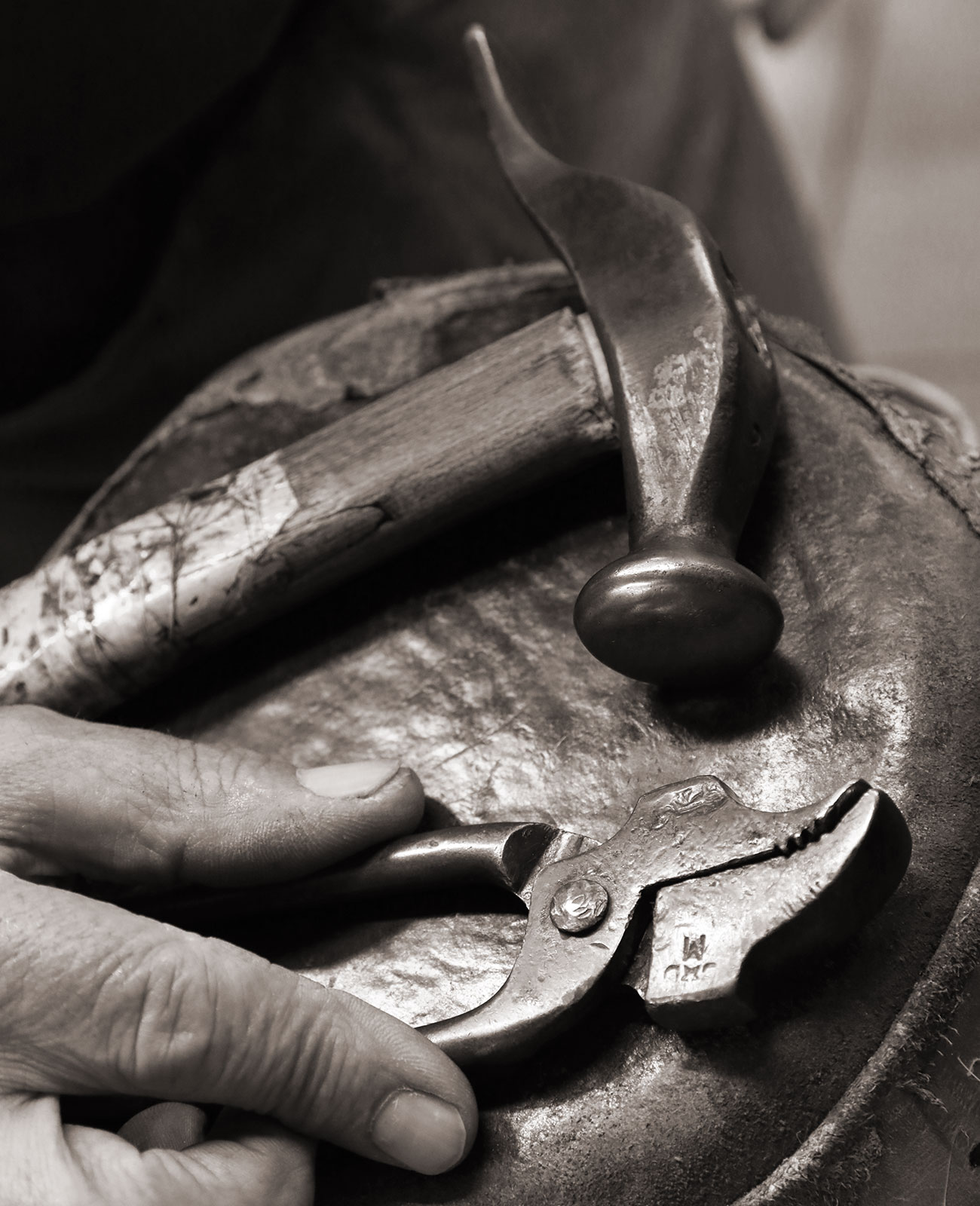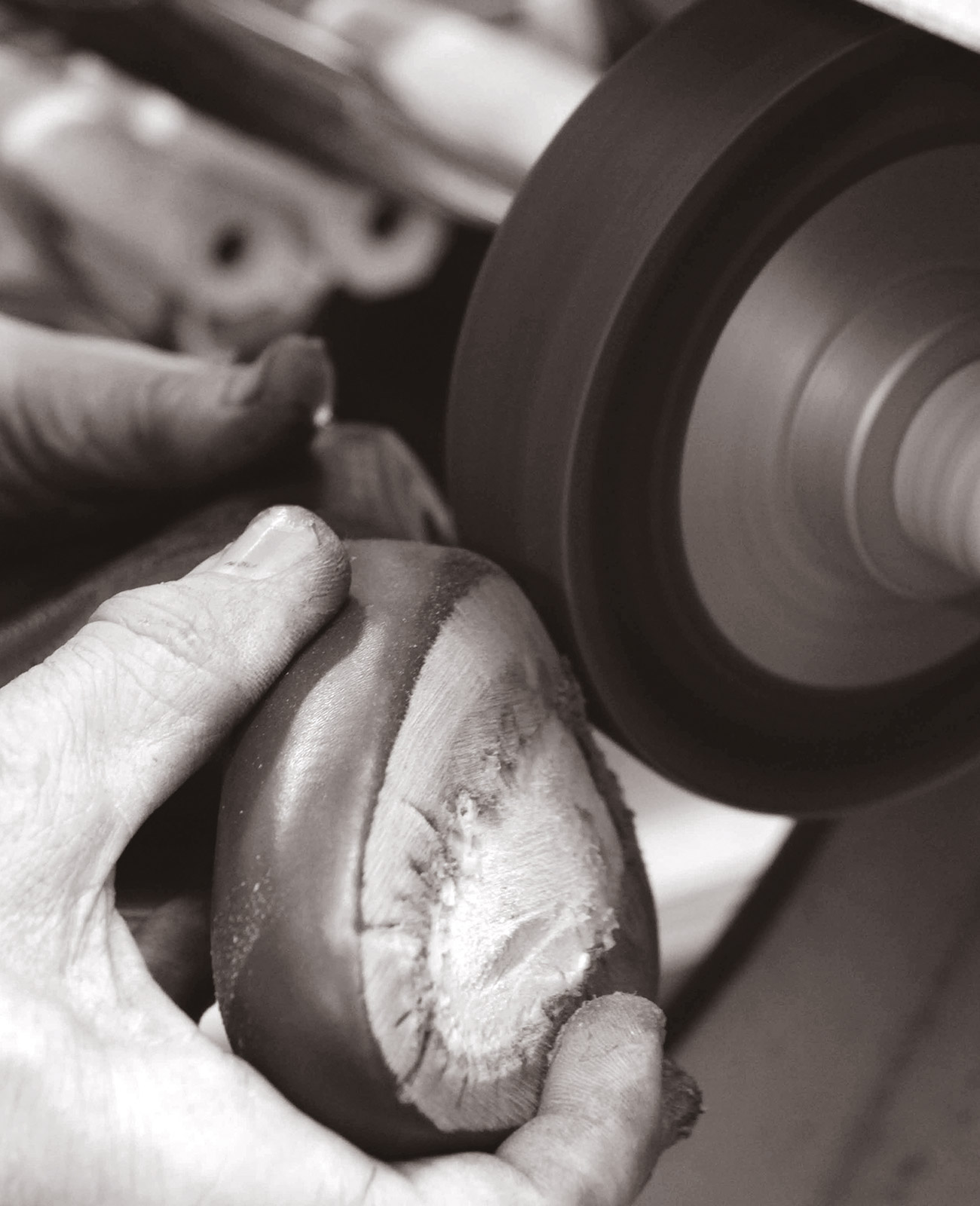 THE PRESENT
Enrico, looking to the future
A new chapter in our story began: it was 1999 and Umberto was no longer around, but his creativity and passion for footwear was passed on to his grandson Enrico, along with a strong commitment to fair trade.
Continuing to push its own name in a market that prioritised established brands was an unequal battle. It was time for a change. And this began with the name: Giano was born.
Enrico was supported by young executives as he drew up new business strategies, refurbished production lines, made new investments, focused on marketing and communications, established relationships with industry and institutions, increased the workforce and production capacity and cultivated a company vision that looked to the future with confidence and optimism.
Today Giano still retains Umberto's experience and generosity, Otello's pragmatism and "breath of the factory" and Enrico's curiosity, imagination and ambition. An extraordinary mixture that will guide the company towards important new goals.